Zoe Jewellery is a maker of fine bespoke engagement rings and handmade wedding rings. We provide a complete design service to help to create that perfect jewellery item and produce all of our own jewellery. We can create anything from bespoke engagement rings and custom made wedding rings to elaborate necklaces and other accessories. We can work in any metal and precious stone but we do specialise in platinum and diamond combinations. Contact us today to discuss how we can help you and to start the process of creating an exquisite and unique jewellery item.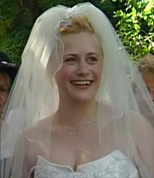 Zoe has been making fine Jewellery by hand for over a decade. She started her jewellery career on a work experience placement with a leading hand made chain manufacturer. Zoe was given a choice of patterns to make during hew first week and of course chose the hardest pattern that only one person at the company could make. Nobody expected Zoe to succeed but when she presented the manager with the finished article in virtually perfect order she was hired on the spot!
Since then Zoe has spent over a decade working hands-on in all aspects of jewellery manufacture to become the expert she is today.